About Empire Media Group
The Media's Play Button
Our uniqueness is our focus on our clients and not our competition, excellent delivery before business profit. We have embraced the blue ocean strategy that is proven to be the next big thing in the business world, creating new markets for our clients' financial fulfilment.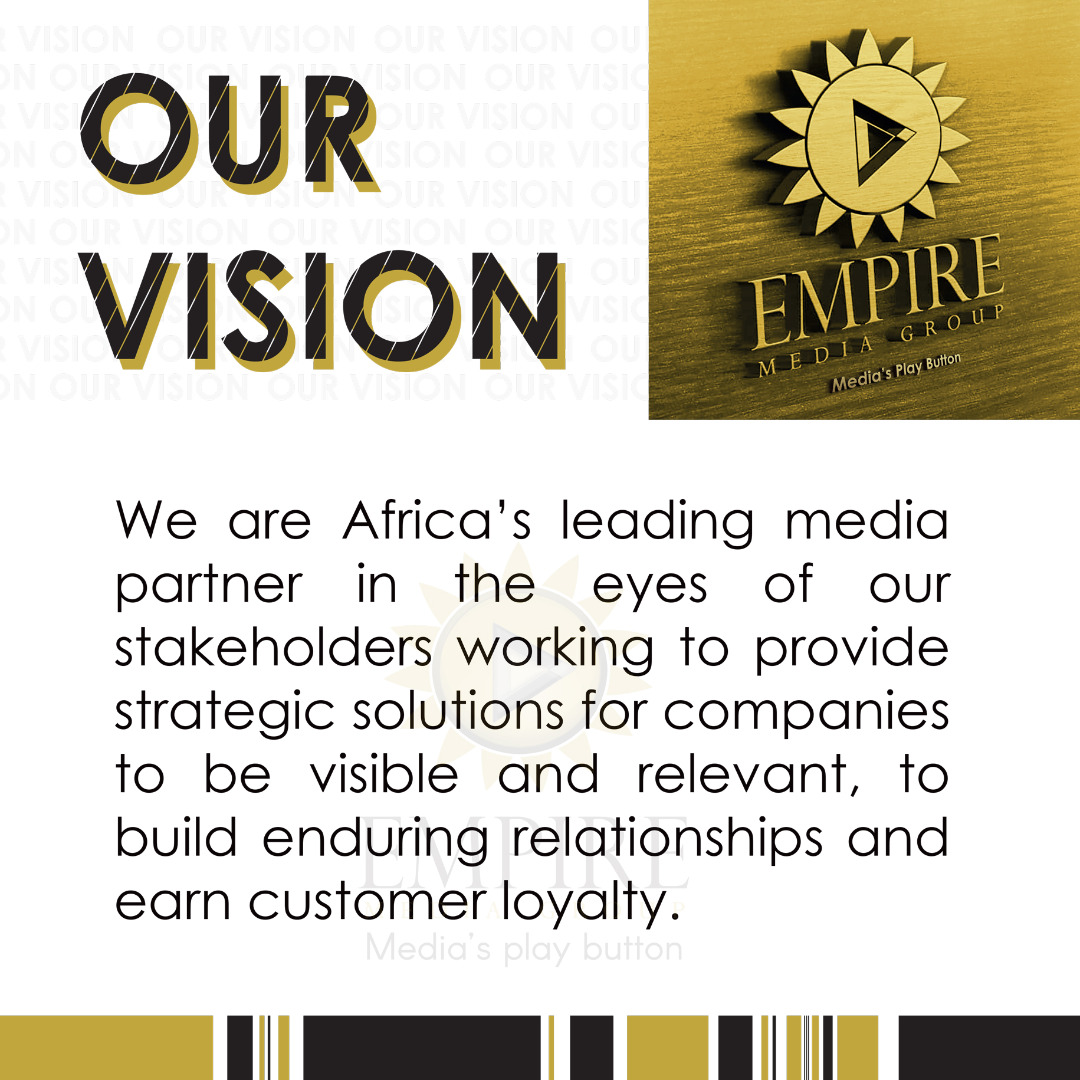 Brand Philosophy
Empire Media group's brand philosophy centers on the power of the sunlight and the authority of the play button to bring about the notion that we are the energy that starts great ideas, the point where concepts sets to motion.

The sunlight on the logo represents energy, genesis, and the start of a new day, expansion and value (gold). The play button on the logo represents start, motion, advancement, progress, and modernity. This is because the business world we live in today is ruled by media and multimedia and the play button is what makes things start and set to motion.

Our logo tells you that choosing our agency is choosing fresh concepts, giving wings to your ideas, re-positioning your business where there is power, growth and expansion. It is choosing modernity, authority and pace setting.